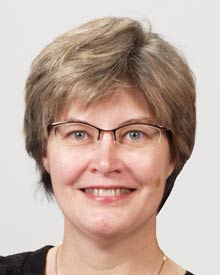 I grew up on a farm outside of Rockford, Iowa. As a child I suffered frequent illnesses, including kidney infections, pneumonia and sore throats. After starting chiropractic care at age 11 my overall health improved dramatically.
I am a 1986 graduate of Palmer College of Chiropractic in Davenport, Iowa. My husband, Tim, and I moved back home to Rockford and we've had a family practice in the same location since 1986.
My life's work is to help families have their best health possible with chiropractic care. I am a mom, and I've witnessed incredible results with my own family with natural chiropractic care. My daughters Maria, Barb, and Sabrina grew up without antibiotics and medication. If this interests you, I'd love to talk more about this with you.
When not at the office we enjoy spending family time together. I also enjoy reading, writing and gardening.